Rowdy Stickhorse Wild Acres
---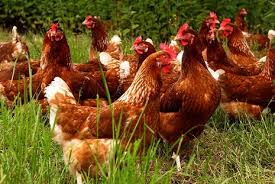 CNG Chickens

Eating clean and healthy protein is absolutely crucial if you want to prevent disease and premature aging, increase your daily energy and live longer. But unlike the unhealthy chicken you'll find in grocery stores and restaurants, which you should restrict in your diet (as you will read below), our certified naturally grown free-range chicken is one of the cleanest and healthiest sources of protein that you will find anywhere.
As many of you know, I only recommend foods that meet the highest of requirements in terms of their health value to you. Well, it has taken my family many years of research and evaluation to find and finally offer you a chicken product that comes with my absolute highest recommendation because it meets all of these qualifications for a perfect meat:
Certified Naturally Grown (CNG), meaning 100% organically raised from "egg to plate."
No antibiotics ever used.
No hormones ever used.
No pesticides or herbicides ever used in the soil or the feed.
No artificial ingredients whatsoever.
Entirely free-ranged so these chickens are not "stressed." Meanwhile, mass-produced chickens are raised in severely cramped quarters which translate to not only reduced health value, but less taste.
The juiciest, most delicious tasting chicken you've ever tried.
An exceptional source of protein.
Real Chickens come from farms that promote sustainable farming and sound environmental practices.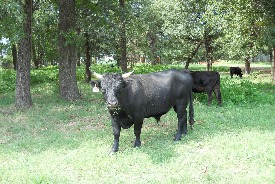 CNG Beef

Our Certified Naturally Grown herd of Ireland Dexter and Spanish Longhorn Cattle are one of a kind. Dexter's are known for their tasty naturally marbled meat and sweet milk. Longhorns are known for their lean meat, lower cholesterol and calories. They also have an ability to forage and survive on any land type.
Our Beef is raised by the same farming and handling standards as the rest of our animals. Our grass fed animals will be higher in vitamin E, Omega 3 fatty acids and CLAs, lower in fat, cholesterol and calories. CLAs and Omega 3's have anti-cancer, anti-diabetes properties, they also help fight depression and high blood pressure. In addition to these benefits, you will receive full flavor, tasty, tender meat and will wonder how you lived all this time without it. Only the best for our family and yours.
The Dexter breed in on the endangered list, but Callie, Allie, and Mackenzie along with Oosti Waka (Cherokee for little bull) are doing their job to bring back this delightful small breed.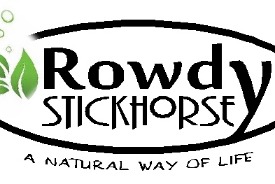 Free Range Eggs

Our Ceritfied Naturally Grown chickens are free to roam the entire farm from dusk till dawn. We never feed or medicate our chickens with anything we would not give ourselves. We have a large incubator and we raise our own chickens form our stock. This way we know exactly what goes into them from the beginning. Free-Range chickens are not stressed unlike those mass-produced chickens which are raised in severely cramped quarters (this translates to health problems and less taste). Free-Range eggs and chicken meat have higher Omega-3 fatty acids, Vitamins A&E, folic acid, beta carotene and half as much cholesterol than supermarket eggs and meat.
The yolks in our eggs are the deepest yellow we have ever seen.
When medication and wormers are needed, we use Herbs.
Our Barred Plymouth Rocks lay a Brown egg, our Ameraucanas lay a Blue & Green eggs, our Turkens lay a Cream to Light Brown egg. If you are lucky you will get a very dark brown egg laid by our Welsummer Dorthy.
We use new egg cartons made from 100% recycled paper.
CNG Goat

Don't let the name 'goat meat' intimidate you. Goat meat is a great tasting red meat and is quite nutritious as well. Our Kiko goat meat is raised with the same standards and practice as our other animals: no steroids, no growth-promoting antibiotics and no animal byproducts.
It's red meat as it should be! Goat is the rising star in the red meat department. Lower in total fat, saturated fat, calories, and cholesterol than traditional meats, it just might be the perfect red meat for you. Less saturated fat, less cholesterol means a healthier red meat. Goat meat has higher values in iron, potassium, and thiamine together with less sodium than traditional meats. 50% less fat than beef, 45% less fat than lamb.
What is there not to like in goat meat.Tender, juicy and oh so delicious.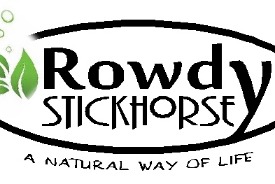 CNG Lamb

Rowdy Stickhorse Wild Acres is working very hard on their Southdown/Friesian herd of sheep.
Southdowns (known as Babydolls for their small stature) are the lost forgotten sheep. These small sheep are known for their flavorful, tender meat. The Friesian is a milking sheep. More Friesians are milked in the world than cows. The Friesian is a hardy parasite resistant grazing machine. The cross between the two breeds gives us a meaty milking machine. Our ewes can graze the land and produce enough milk for their young with the end result being tender, flavorful, mouth watering, healthy lambs.
Our grazing program is designed to produce high quality grass which in turn gives us high quality meat. This meat being high in conjugated lineolic acid (CLA), Vitamin E, Omega-3's, Beta-carotene, Vitamin A. CLA and Omega-3's are "Good Fats" with anti-cancer, anti-diabetic properties.
We believe this is the meat of the future.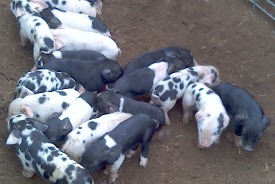 CNG Pork

We specialize in superb free range, rare breed meats, where animals welfare is put first. The result is high quality very tasty meat, which you can trust.
Our Registered Gloucestershire Old Spot (GOS) pigs are born and raised outside and fed only lush grass, planted grains and traditional pasture herbs. We avoid the use of routine antibiotics and do not use artificial fertilizers and sprays on our land. Make no mistake and assume that pork is pork, and that the breed it is derived from does not matter. GOS meat is moist, juicy, flavorful and remains soft and delicate when eaten. GOS meat is the most succulent and full flavored of all the pork meats.
Once you try Gloucestershire Old Spots pork, you'll turn you back on the tasteless, dried up, and intensively reared pork forever. Rowdy Stickhorse Wild Acres only wants the best for our family and yours. No use of MSG's in our processed foods.